This is a good one, indeed!
Ola company executives dressed in black T-shirts with the new logo "OLA AirPro" printed on it and narrating how they failed initially but kept working on the project for 6 years
A battery that needs charging only once and it recharges itself while flying forever with unlimited flying range/time
Vertical take off and landing (VTOL - no run way needed)
350 KM in the air and 200 KM on road speeds, 10,000 ft altitudes
No crashing into other planes, birds, other Ola AirPros or the SuperMan
It is so light weight that it can be lifted with just one hand
No license needed to fly the car -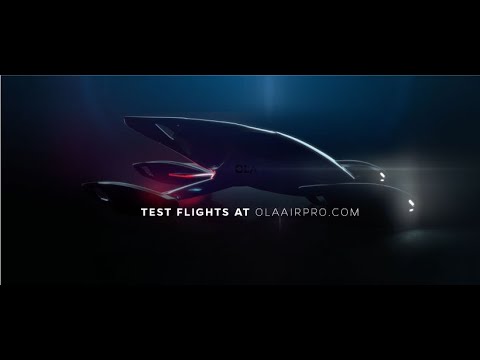 And to top it off, a professionally designed serious-looking cool website with an option to signup for a Test Flight...
https://olaairpro.com
Out and out, it is a great commitment to the prank. Kudos to the team.