Why do we need a Subwoofer?
To say "Hello" to your neighbors 😂
Check out -
https://www.svsound.com/collections/subwoofers
My quest for an ideal Subwoofer
I have a
Logitech SqueezeBox Boom
internet radio that has a Subwoofer/Headphone Out combo out (2-in-1) - it has a tight bass and has rave reviews about its great sound.
https://www.logitech.com/assets/3237...startguide.pdf
https://www.logitech.com/assets/3237...-userguide.pdf
Logitech SqueezeBox Boom Internet Radio Review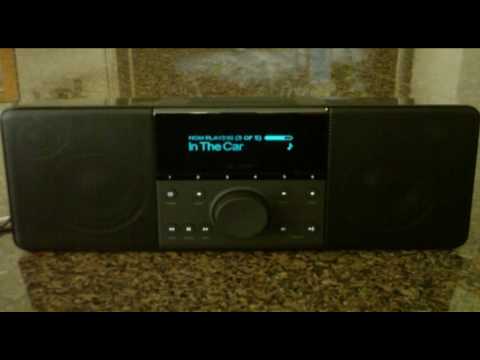 Boom has an interesting design and architecture -
http://​https://wiki.slimdevices.com/uploads/a/ad/Logitech_Squeezebox_Boom_Audio_Design.pdf
On page 5 in the above doc, it says -
Without a subwoofer, the Squeezebox Boom goes from a -3 dB response at 50 Hz (at low volume settings) to about 85 Hz (at high volume settings), all the way to 20 kHz. With the addition of a subwoofer, the entire audio band, from 20 Hz to 20 kHz, is covered
I thought of replacing my discontinued Boom with Cambridge Audio's
EVO All-in-One Player
-
https://www.cambridgeaudio.com/usa/e...ts/evo/evo-150
But EVO does not have built-in Pandora app - we need to use their StreamMagic phone app to stream music to it. Boom has built-in Pandora app through
MySqueezeBox.com
server with an optional
Web Remote
control that we can use from anywhere in the world to control the Boom - even on the other side of the world (distance does not matter). Boom's Pandora app barely has a 5-second ad once every 30-60 minutes (same repeating ad) that I can live with. Plus, I can run Boom on mains power as opposed to having to kill my phone battery if using EVO.
I'm gonna have to just buy a Subwoofer but again, I'm afraid it may annoy my neighbors 😐 For now, it is great playing Boom on my desk all day, working from home - which is outputting more than adequate bass at close range (like headphones).
SVS Team recommended
SB-2000 Pro
x 2
or
SB-3000
x 1 subwoofer for the size of my place but I got intimidated by its
64 LBS
weight! Holy Crap! My giant
Roland Fantom Workstation
is only 33 LBS that I don't like to move around and I can get
TWO
Roland Fantom workstations (or
sixteen
Roland JD-Xi keyboards) for the
weight
of one SB-3000 Subwoofer. Is the speaker technology still lagging behind innovations?
I would rather wait for the release of a new compact
4000 Micro
in 10" drivers in future (similar to
3000 Micro
in 8" drivers below) -
More about speakers & subwoofers -
http://www.maxyourhometime.com/best-...-for-the-money
Cheers!