Verify seller reputation from buyer feedback comments and ratings.
If you receive the product not as per the description, eBay will cover it and get you a refund on retuning the item as part of their
Money Back Guarantee
. For this, eBay holds funds from sellers for 3 weeks so seller can ship the item, buyer can receive it, use it and report any issues.
COMMUNICATE
Often times, just communicating with the seller by sending a message through Contact Seller link on the listing page prior to bidding and asking questions about the condition of the item is a good start. Shy away from sellers who do not communicate enough. You can even negotiate a lower price with the seller, ask him to amend the listing so you can bid on it quickly and win it. I won countless auctions this way as the first bidder before other bidders got to even bid on the item.
DO NOT WATCH THE ITEM
Clicking on
Add to Watchlist
will show to the seller how many people are watching the item in their Dashboard and creates a sense of demand for it in seller's mind who doesn't budge or negotiate. Instead, just bookmark the item or save the link in a notepad or email draft, if necessary.
BIDDING, MAX AMOUNT AND PROXY BIDDING
If you don't know how eBay auctions work, you should learn it first. You can bid any amount on an auction but eBay will only bid for you the next increment value and making you the highest bidder. When someone tries to outbid you, eBay will automatically keep proxy bidding on your behalf to the next increment if you already bid on it with a higher price and keep you as the highest bidder. If not, you will get outbid.
THE MASTER TIP ON BIDDING AND WINNING AUCTIONS AT THE LOWEST PRICE
Most users new to auctions keep bidding on items repeatedly to beat other bidders (that's what they learned from elevated movies, right?). This will jack up the item's price unnecessarily and early on. The tip is to bid JUST ONCE -
in the last 5 seconds of closing
. This way, you get the item for the lowest price. Now, how do you do that unless you are tracking the item, sit in front of the computer or have it open on your device in the last minute to outbid others? Most of the time, you would forget to bid or fail to bid in the last few seconds and lose it. Even if you manage to bid manually by yourself, you would most probably get outbid by others due to eBay's proxy bidding or other bidders outbidding you with their max bidding.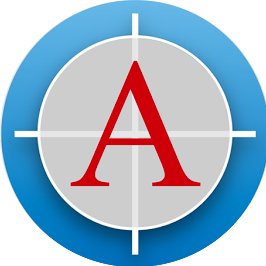 Use
AuctionSniper.com
- they charge a nominal fee like pennies and I never lost an auction in over a decade. They have an app too.
You just sign up, link your eBay account, add some funds like $5 or $10 through PayPal towards your balance (a running balance that you can use for future biddings too), add the item with your max price you are willing to pay and the timing to bid (like last 5 seconds) and...
you go to bed
- they take care of everything by bidding server-to-server (using the speed of API calls) in those last few seconds - leaving other confident high bidders in shock and baffled how it happened and how they lost it and also leaving a smile on your face! Even if they are refreshing the page in those last few seconds and trying to outbid others, they see they got outbid and no time to place another bid to beat you because by then, the auction closed already! When you wake up, you see winner notification emails from eBay and AuctionSniper and that's a good way to start a day knowing that you beat other bidders and also got the item for the lowest possible price.
You can also specify up to 6 bid increments to use in case you get outbid in those last few seconds. Even though you specified a max price in AuctionSniper, eBay will still take the next increment and keep bidding on your behalf and keep you as the highest bidder - not your max amount - so no need to worry about the bid amount.
BONUS TIP
Even though bidding happens in increments, there is a loophole in eBay - it will sell to the highest bidder even if the bid amount is just by a cent over the highest bidder (not necessarily the next bid increment value). If the highest bid is $100 and you are the last bidder with $100.01 even though the next increment should be like $102.50 cents, eBay will declare you as the winner at $100.01! Use this loophole - always use a max amount + 1 cent or 51 cents and you may win the auction for just a few cents over the highest bidder than the next increment value. I won auctions countless times by just a cent over the highest bidder. You can use this same bidding technique in AuctionSniper too.
Happy bidding!